Posts Tagged with upstate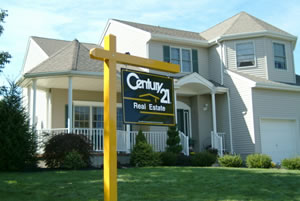 Common mistakes made...
The average homebuyer believes they know what is needed and desired in locating a good home that they like. In addition, they like to "outwit" the seller when it comes to negotiating the purchase price. The most common mistakes the typical buyer makes are:
1. Viewing all homes, including ones out of their price range.

2. Having an incomplete understanding of all available financing choices.

3. Not completely understanding the art of negotiating.

4. Misunderstanding the actual value of specific home amenities.

5. Using inspectors who are not very respectable.

6. Not requesting all of the appropriate inspections.

7. Not considering all aspects of the new home, such as the location of schools and other services.

8. Believing that "bigger is better" and deciding to buy the largest-or most costly-home in a neighborhood.

9. Paying exorbitant fees and rates.
Our agents at Century 21 Chesser Realty work hard with their buyers serving all their real estate needs. We have offices in Otsego (Oneonta, NY) and Counties (Delhi, NY)
If you would like to know how to take better advantage of this information we have given you, please feel free call our Oneonta, NY office at 607-432-7653 or our Delhi office at 607-746-7653.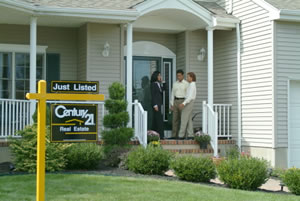 Buying a home in beautiful Upstate NY can be a rewarding experience! Before you start this adventure, it's smart and advantageous to know what you can afford.
You can start by crunching the numbers yourself using our selection of calculators at
http://www.homesteadfunding.com/agents/mnadoraski
When you're ready to move to the next step, you can get
pre-approved for a mortgage
. This process can often be performed in under an hour and it accomplishes two important goals. First, it will tell you
how much house you can afford
and what your
monthly payments
would be.
Second, it tells the seller that you can afford to buy their home. By definition, a
pre-approved buyer
has an approved mortgage subject to an appraisal of the property. Many times a buyer can use this pre-approved status as leverage during the negotiation process. At
CENTURY 21 Chesser Realty,
we can handle all your real estate needs. We have offices in Otsego County in Oneonta, NY and Delaware County in Delhi, NY - the home of the Catskillls in Upstate NY.
Don't forget to check out our website on a regular basis at
www.chesser21.com
to view 1000's of listings!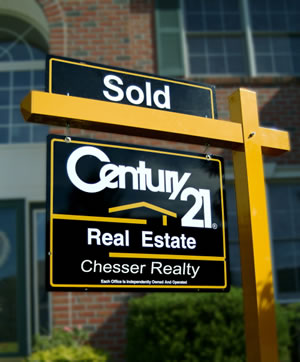 My husband and I decided to go into the next phase of our life in beautiful Upstate NY-move to a lake-specifically Goodyear Lake. After months of rennovating the home we bought, it was time to put our home on the market.
I'm telling you … Every Realtor should list their own home For Sale! I wanted our home to be in perfect condition. Afterall, people would be coming through!
There was so much to do. After living in your home for over 30 years, you do accumulate a lot of "stuff". Every closet was full. I donated over 40 pair of shoes to Goodwill! And the clothes!... I had saved everything in 4 different sizes because I knew I would fit in them again someday! Kitchen needed to be spotless...countertops all clear. The whole house had to be clutter free. Windows had to be sparkling. Carpets cleaned. Garage was full. Did we really need 6 rakes? Landscaping needed to be spruced up. Flowers needed to be planted. My poor husband never thought he was a landscaper, but he did a great job!
Selling a house is stressful! Determining why a house doesn't sell usually is a fairly easy exercise.
Cynical readers will think, "she's going to say it's always the price." It isn't always the price – only about 90 percent of the time. So we started at $339,00 after looking at similar sold properties plus looking at what the competition was at the time. Time has gone on and more competition has come on the market. We made the tough decision and lowered to $300,000. The market has softened now and here we sit. Thank God we are not desperate to sell but it sure would be nice to see a nice family in there.
Here's my point...I've been there and done it! I certainly have a greater understanding now of what a homeowner goes through to get ready to sell their home. I also have a better understanding about communication. Sellers want to hear back asap about the feedback from a showing. I can tell you this doesn't happen soon enough in our industry! I've always been a good listing agent, but I can say after listing my own home, I have a clear understanding about the emotions, the stress and the anticipation of waiting for a contract.
Here's a link to our home...what do you think? http://www.chesser21.com/real-estate/Otsego-Delaware-MLS/Residential/property/83022-3-Suncrest-Ter-Oneonta-NY-13820